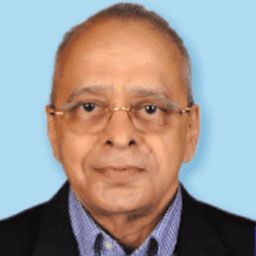 Dear Fellow Maheshwaris,
After a Covid bump of almost 2 years, MVPM Scholars Committee is now back to celebrate the accomplishments of exceptional Maheshwari Scholars in Advance Studies
The year 2021, remained an eclipse on our desire to organize our recurring Award Function, however, our committee found different ways to overcome the barriers. We formed an Executive Committee of Scholars (ECS) that offered a platform to build, create and nurture knowledge sharing and skills development for the mutual benefit of all the stakeholders.
From May 2020 to June 2021, 25 unique webinars were carefully articulated and conducted to cater to the perceived needs of the hour. These webinars covered varied topics including Health & Happiness, Post-CA Career Progression, Unconventional Career Opportunities, Impact of the Current Economic Scenario, Entrepreneurship for Atmanirbhar Bharat, Newer Technology Businesses, etc.
These webinars were conducted by 59 distinguished speakers and eminent anchors (barring four all were Maheshwaris) surprised us of the treasure of expertise, experience, skills and talent available within our small community. At the same time in the process of organizing and attending webinars, many of us, the home workers, boosted their digital skills through video meetings and calls. Nothing is as sweet as success- a striking example of the way the community members can play an important role in each other's development.
The 9th MVPM Scholars Awards -2022, the skill sets demonstrated by the 2022 scholars have already surpassed the evaluation matrix designed and continuously scaled up by the eminent Jury Boards. As part of the selection process 140+ applications were received, - 4 from UPSC, 19 from reputed foreign universities, several from the CA & CS fraternity, Medicine, PhD, IIM, IIT etc.
Needless to mention, this time also, the Jury Board consisted of established, prominent and distinguished members having the proven track records in their own profession.
We, the MVPM Scholar Committee, would continue to endeavour in the creation of a "Think-Tank" of these Maheshwari Scholars who can mentor and provide advice and ideas on specific economic and social reforms in the future.
We, once again, urge you to kindly help us ensure that our endeavours retain us on top, amongst the communities, for the mutual benefit of the larger Universe!
CA Vrajendra Maloo,
Chairman
MVPM Scholars Committee.